April 21, 2022
---
ZeroKey is proud to announce the achievement of yet another significant milestone! On April 14, 2022, we were awarded ISO 9001:2015 certification.
The ISO (International Standards Organization)  9001:2015 standard is an internationally recognized standard that ensures that our products and services meet the needs of our clients through an effective quality management system. This achievement demonstrates our longstanding commitment to producing high-quality products, delivering the highest level of service to our clients, and ensuring continuous improvement.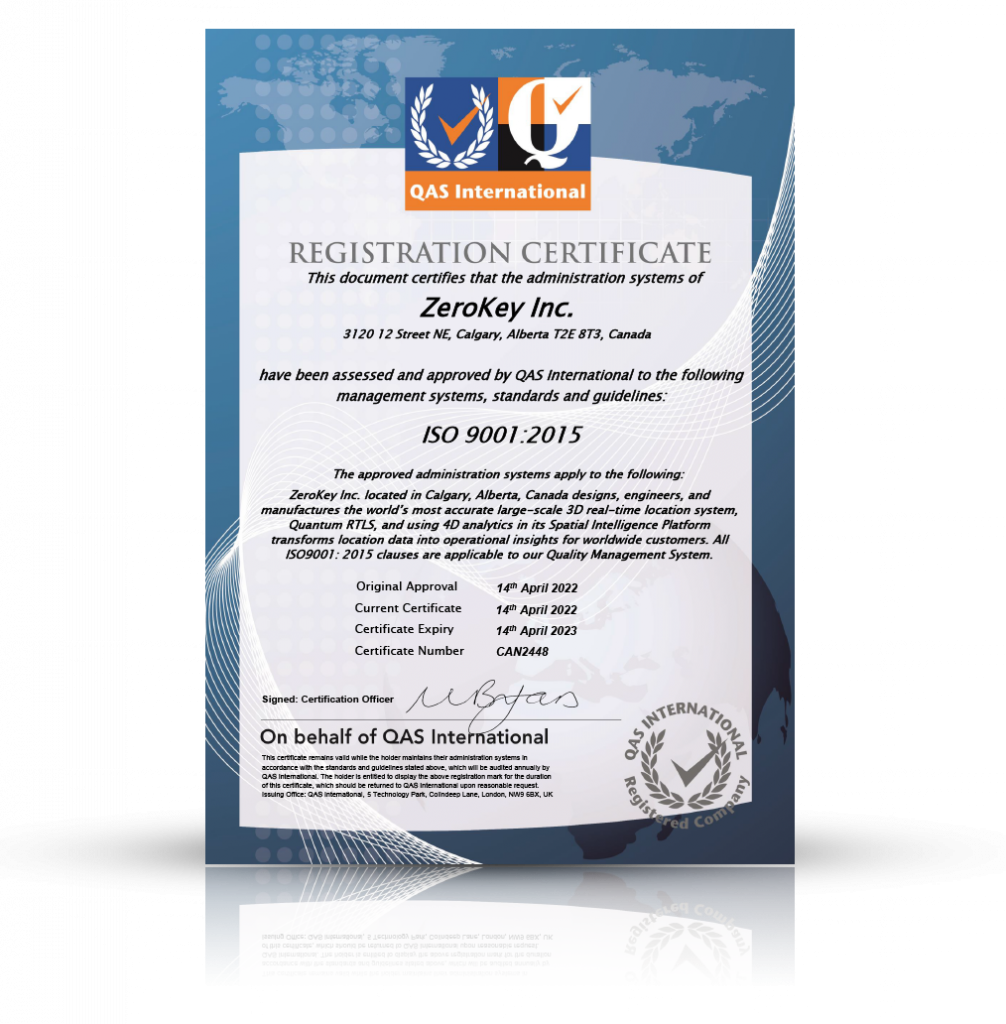 We are grateful to our employees for their efforts in making this goal a reality and to our clients for their continued commitment and loyalty. We look forward to pushing our organization to new heights in the years to come!
Learn more about the ISO 9001:2015 certification here.