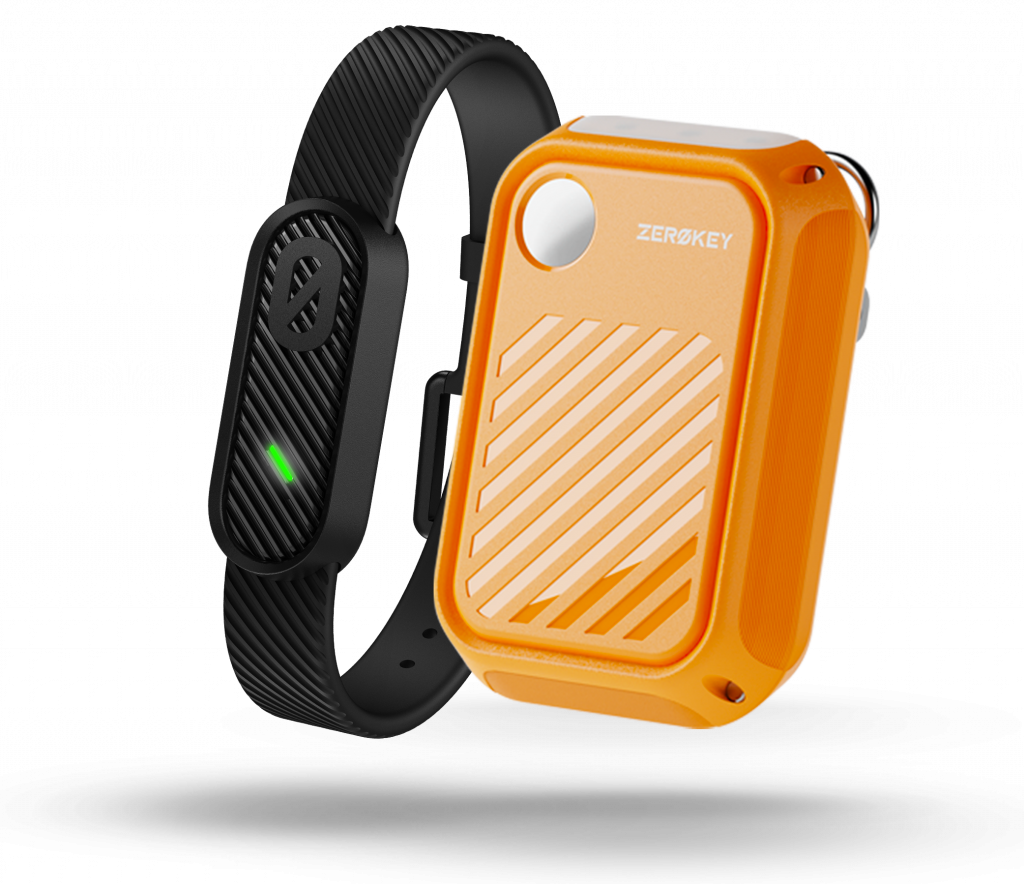 Many of our clients have expressed concern with bringing their employees back to work in a safe manner. To support them, we turned to the one thing that we do well, technology. We repurposed our enterprise-focused location technology to create a wearable social distancing device. This patented technology will help businesses get up and running while keeping their employees' safety at the forefront.
The risk of reopening is two-fold. Employees and unions are nervous about workplace health amidst the current pandemic, especially in close quarters facilities like factories and warehouses. The ZeroKey Safe Space devices, which can be worn as a wristband or clip-on badge, accurately measure the distance between other devices down to the millimeter. If wearers get too close, both devices vibrate and/or beep to alert the wearers and to improve compliance with social distancing policies.
From a business economics perspective, an outbreak could lead to a facility-wide shutdown. Our technology helps mitigate that risk by improving adherence to social distancing policies and by enabling precision contact tracing. Other solutions, such as contact tracing apps are too indiscriminate for an enterprise setting, often flagging all staff in the same building as a "close contact." In contrast, Safe Space's precision contact tracing can identify close contacts with millimetre resolution.
If you'd like to learn more about our technology or if you'd like to place an order, please click here.
The ZeroKey team