The Benefits of Empowering Frontline
Workers with Digital Tools and Technologies
Digital transformation has become a buzzword in the business world, but what does it actually mean? At its core, digital transformation involves the integration of digital technology, including systems such as ZeroKey's Quantum RTLS, into all areas of a business, resulting in fundamental changes to how it operates and delivers value to customers. While many companies focus on the high-level aspects of digital transformation, such as upgrading their IT systems and implementing new software, one area that is often overlooked is how to ensure new digital tools and resources are also empowering frontline workers within an organization.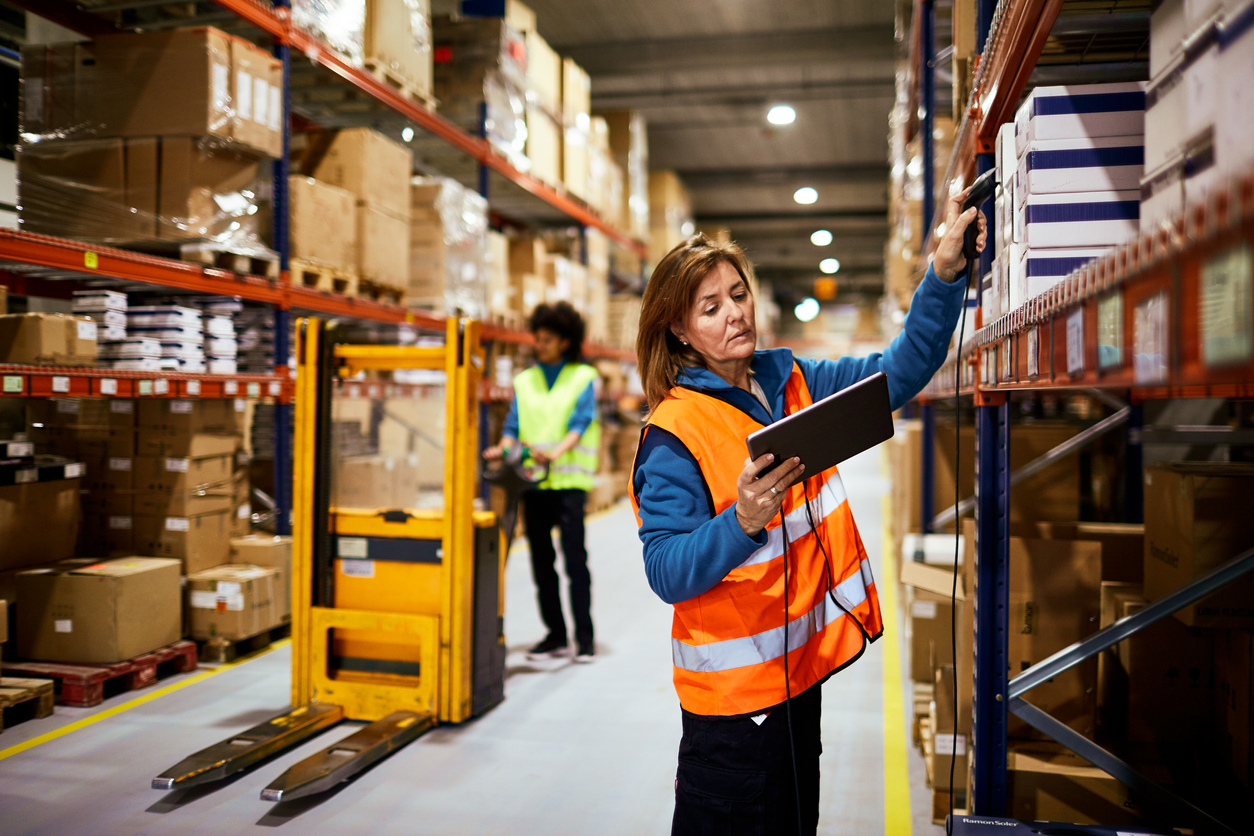 Frontline workers are the employees who are directly involved in the day-to-day operations of a business, such as customer service representatives, sales associates, and warehouse staff. These workers are often the face of a company, interacting directly with customers and playing a critical role in delivering products and services, but are typically most overlooked when it comes to digital transformation. Many companies assume that frontline workers are not tech-savvy and do not need advanced digital tools to do their jobs. However, this assumption is often incorrect. A new era of no-code technology means the ability to make meaningful changes to digital systems is no longer siloed to a specific team or department. After all, who better to design and build an operations dashboard or a workstation application than the end user?
For several reasons, empowering frontline workers with more control over digital tools and other technology is critical to running a successful business. Firstly, it increases efficiency and productivity. By giving frontline workers access to digital tools like mobile apps and cloud-based software, they can streamline and automate their work processes, resulting in higher productivity. In addition, with no-code interfaces that give frontline workers the ability to 'choose their own adventure', they can make changes to dashboards and applications on the fly based on their experience with the task at hand. To empower the frontline worker, ZeroKey's hyper-accurate 3D positioning system, Quantum RTLS, features an easy-to-understand GUI, giving users complete control over the system. Within ZeroKey's intuitive
Spatial Intelligence Platform
, users can assign devices to assets, create floorplans, and configure zones and alerts, all without writing a single line of code. Quantum RTLS can also be easily updated to reflect real-world changes without having to leave the shop floor.
Secondly, empowering frontline workers with digital tools can improve customer experience. By giving frontline workers access to customer data and insights, they can better understand customer needs and preferences and provide personalized service. Using an RTLS (Real-Time Location System) allows for continuous order status monitoring, giving frontline workers more granular updates to keep customers informed. System-wide process improvements enabled by RTLS technology increase order fulfillment speed while eliminating errors and mistakes that lead to incorrect order dispatching. Orders at risk of delays are flagged earlier, giving workers more time to notify the customer and implement countermeasures to rectify the situation. These supply chain and customer service improvements benefit both the customer and the business by increasing customer satisfaction and loyalty, and significantly heightening revenue and competitiveness.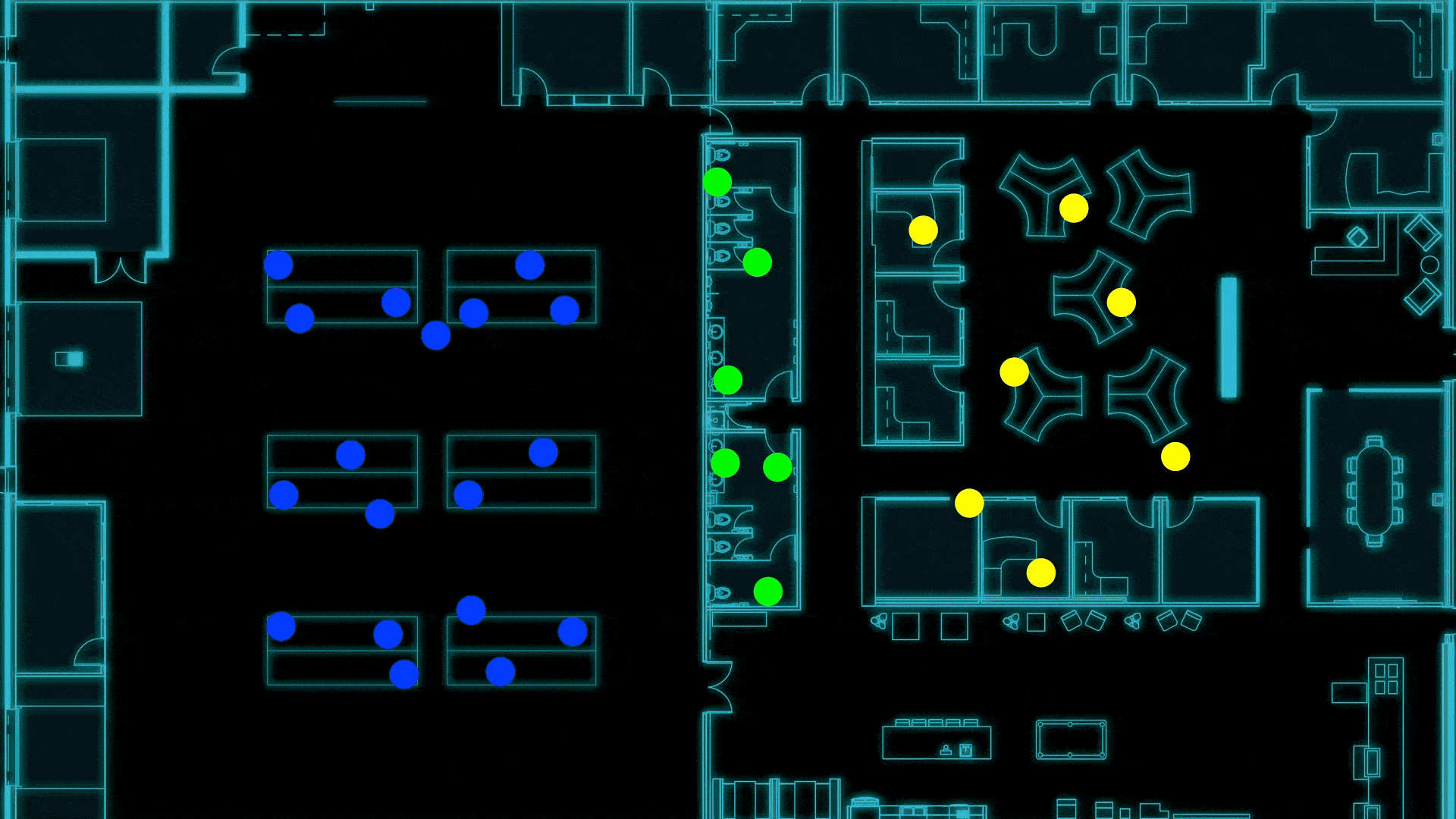 Thirdly, digital tools ensure
safety and compliance
. For example, wearable technology provides workers with real-time information and alerts, reducing the risk of accidents and injuries. Similarly, digital tools increase compliance with safety regulations and company policies. ZeroKey's Quantum RTLS uses spatial information to improve personnel safety with high-accuracy wearable tracking devices capable of audible, sensory and visual alerts when a safety geofence is breached. The captured data is archived within the Spatial Intelligence Platform for future incident analysis and near-miss reporting. Compliance is also improved with precise real-time spatial data by automating electronic record-keeping for work orders as they move through a process. In a high-throughput environment, this improves traceability, as each product's known position in time and space is readily available to any worker throughout every step of the fulfillment process. Streamlining the auditing process results in a higher-quality end product and reduces the record-keeping burden placed on frontline workers.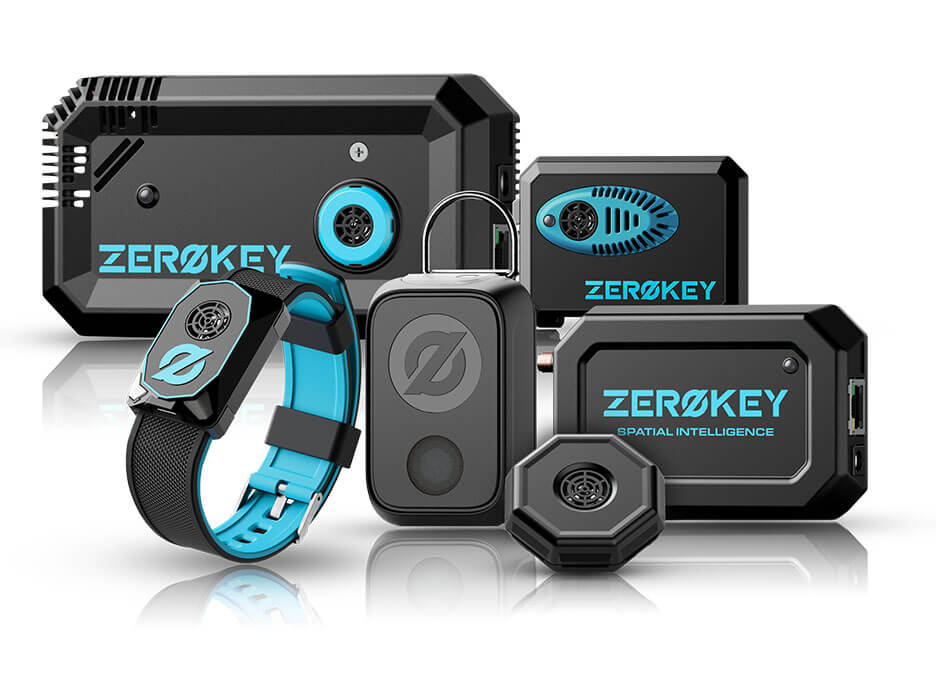 Finally, empowering frontline workers with digital tools improves employee engagement and retention. By giving workers access to the latest technology and resources, they feel an increased sense of autonomy and become more invested in their jobs and company success. With an
unrivaled positioning accuracy
of 1.5mm in 3D and in real-time, Quantum RTLS eliminates tedious tasks, allowing frontline workers to focus on what they do best. ZeroKey
technology
also enhances workplace training with high-fidelity digital twinning of workbenches, allowing personnel to develop their skills in less time. These improvements enabled by digital transformation increase employee satisfaction, productivity, and loyalty, and reduce the skills gap within a company.
In conclusion, by making digital tools and resources available to staff, companies can drastically reduce inefficiencies, improve customer experience, enhance safety and compliance, and foster employee engagement and retention. Above all, empowering frontline workers through digital transformation increases an organization's overall profitability and sustainability. ZeroKey's Quantum RTLS unlocks many applications within a variety of industries, including
manufacturing,
supply chain
, logistics, automotive, and healthcare. It is the only indoor positioning system capable of achieving the accuracy required to precisely model human-centric processes, and in doing so, the technology unlocks new ways to empower your frontline workers. Contact us to learn how Quantum RTLS enables seamless process control, complete automation, and total operational visibility, or check out our related articles for more digital transformation ideas and guides: