ZeroKey Closes Series A Funding Round Led by Brick and Mortar Ventures
Canadian tech company targets rapid growth in 2021 while continuing to revolutionize the indoor location industry with their breakthrough millimetre-level real-time location technology.
---
Calgary, Canada: ZeroKey, a scaling technology company that manufactures the world's most accurate large-scale 3D real-time location system (Quantum RTLS), today announced the close of a Series A funding round led by Brick and Mortar Ventures, with participation from Japanese multinational Asahi Kasei Corporation, Plug and Play Ventures, and follow-on participation from existing investors.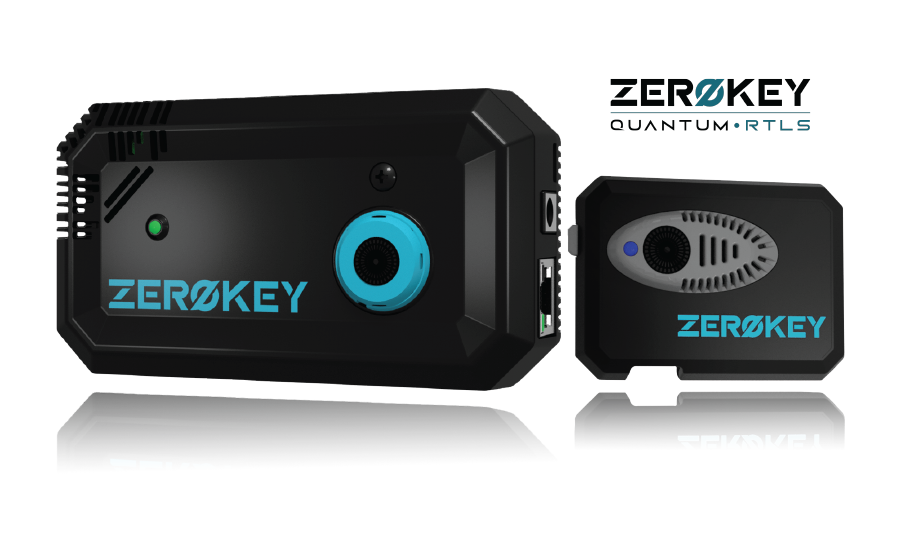 ZeroKey's Quantum RTLS technology offers a new way for industries that rely heavily on physical processes to move their businesses beyond the confines of manual processes to the continuous optimization of entire operations. Quantum RTLS enables millimetre-accurate 3D digitization of any asset to power real-time quality control of physical processes, task monitoring for just-in-time process control, ultra high-fidelity digital twinning, machine navigation for dynamic industrial automation, and more. Through the digitization of both time and precise location, ZeroKey technology provides the highest level of accuracy and actionable analytics through its Spatial Intelligence Platform, giving customers 4D operational intelligence that truly delivers on the promise of Industry 4.0.
"RTLS' have remained a challenge for industrial environments, which are often problematic GPS denied, multi-path prone, and highly dynamic sites – a perfect storm for traditional technologies such as ultra-wideband (UWB) or Bluetooth," said Kaustubh Pandya, Principal at Brick and Mortar Ventures. "Instead of fitting a square peg into a round hole by adapting existing technologies, we have found that ZeroKey's purpose-built technology with a unique ultrasound-based approach thrives in these environments. Quantum RTLS brings resiliency and accuracy to environments where it is desperately needed, ultimately unlocking tremendous untapped value."
"The true potential of a connected asset is enabling an organization to make better-informed and more timely decisions," said Matthew Lowe, Co-Founder and CEO at ZeroKey. "For top tier businesses that operate at today's pace of commerce, this is fundamentally a data-in data-out problem. Actionable insights require actionable data, and that is where ZeroKey's Quantum RTLS technology excels. Most of the operational problems in industry today exist within the physical processes of the organization. This is where organizations are data starved and need highly accurate real-time data to react rapidly before a small event becomes a big one. Our technology provides the best way to do this with the highest accuracy in the market – a 100-fold accuracy gain over the next closest competitor. There is no other wide-area solution that can compete with us on that point."
About ZeroKey: ZeroKey is an industry leader in spatial intelligence, providing hyper-accurate location data that is more accurate, precise, and reliable than any other technology on the market. ZeroKey's patented technology, Quantum RTLS, is the world's only wide-area, 3D, millimetre-level RTLS technology that closes the IIoT utility gap in factories, warehouses, and industrial environments worldwide, including with six of the top ten major automotive OEMs. Powered by ultrasonic technology, Quantum RTLS delivers high performance and reliability at any scale with unparalleled simplicity and flexibility. With a range of high-precision sensors suitable for any application, ZeroKey technology tracks all the assets, processes, goods, and people critical to each enterprise with unprecedented resolution. As a result, customers can unlock new levels of efficiency, operational visibility, and process elasticity.